Transform Your Relationship with
"A Transformation Day"
Transform and Resolve emotional issues!
Transform and Develop more self appreciation!
Invest a day in your Future and Reap the Rewards for Life!
This ground breaking seminar helps you understand yourself, your partner and your relationship. Learn the tools you need to create the satisfying relationship you seek! This is your opportunity!
If you want:
More emotional balance!
More self esteem!
A healthier relationship!
and much more…this seminar is for YOU and YOUR Partner!
"Invest a day and I'll enhance your self perception or YOUR MONEY BACK"

– Ken Pierce
When:September 26, 2015 (Sat. 8 AM – 8 PM)
Where: Clarendon Consulting, Suite 3, 549 North River Road, Charlottetown, PE
Early Bird offer!
Register before June 1st and receive a
FREE 30 minute private couples consultation with Ken (a $200 value)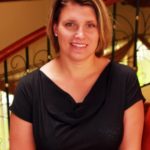 "This seminar completely changed the way I look at my life and relationships. Anyone who is interested in taking control of their life and living 'on purpose' should attend!"
Sheryle Verkley, Mom, Wife and Entrepreneur
Tickets: $399 per person – Couples $599 – Seniors & Full Time Students $199
Contact Ken at contact@kenpiercepsychologist.com for details today!